For many years, I believed that I was the only ninja in Zimbabwe and it was only recently that I realised that was another…
Now, as you would expect, I was nervous, who was this other ninja? Did he compare to the greatness of myself? (hahaha, pop head ballon now). 
So when you search for ZimNinja (as is) you will find info about me, the only ninja in Zimbabwe! 
but…
If you search for Zim Ninja (with a space), you will find this other world about this guy in Harare who can punch and kickass… wait for it…
Let me introduce you to Zim Ninja Academy
So after a bit of Googling, I have learnt that behind Zim Ninja Academy is a gent called Wilfred Mashaya. Now before this post, I did not even know who Wilfred is but now, wow, this guy is something and that is the reason for this post. He deserves a shoutout!
Wilfred, if you ever do read this, I honestly do think, WOW, you truly are a ninja of Zimbabwe BUT you will always be the second… haha. Keep doing you!!!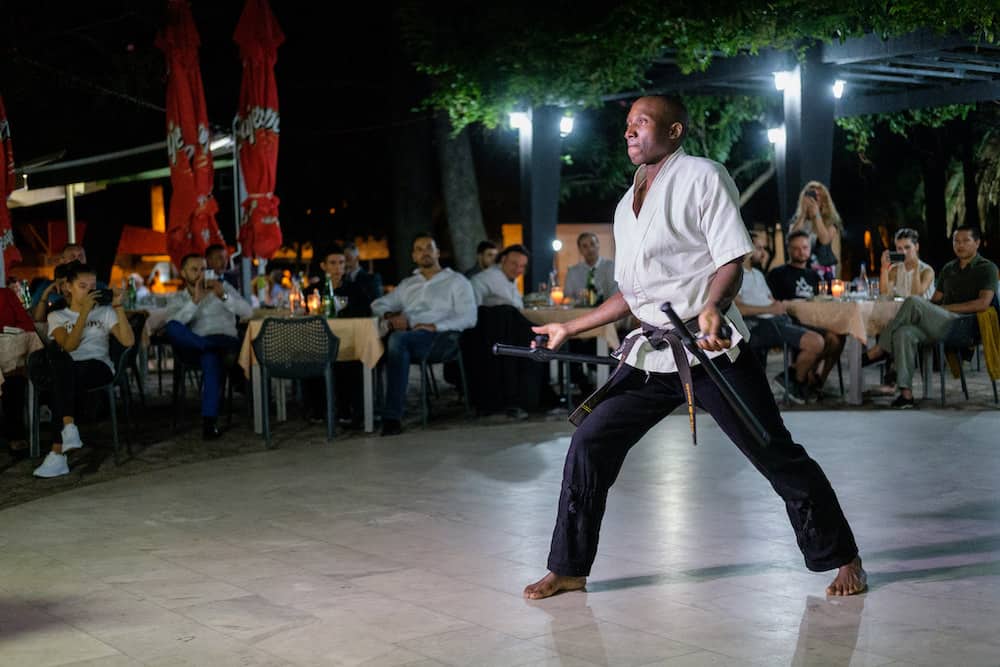 * So the only fault I can find about this fine gentleman is he is from Mashonaland. Hahaha, #jokes
So Wilfred is the man behind Zim Ninja Academy. A martial arts academy in Harare, Zimbabwe.
After a few minutes of searching on Google, I have seen that he is a ninja in his own right as well as his students.
This year, 2021, as you know, COVID has destroyed a lot of Zimbabweans but Wilfred and his students have been competing in virtual tournaments. I have found two:
So this guy/ninja is doing great things during covid, makes you think, why have you not reached greatness in these times???
Martial Arts in Harare
As I said earlier, Wilfred and Zim Ninja Academy are based in Harare, Zimbabwe.
If you are looking to learn karate and martial arts, I would seriously suggest getting in touch with this legend.
Zim Ninja Academy Contact Details
So these are the details that I have found online and I reckon one of the ways below will get you in touch with Wilfred…