ZimNinja Digital
WordPress Web Design & SEO Services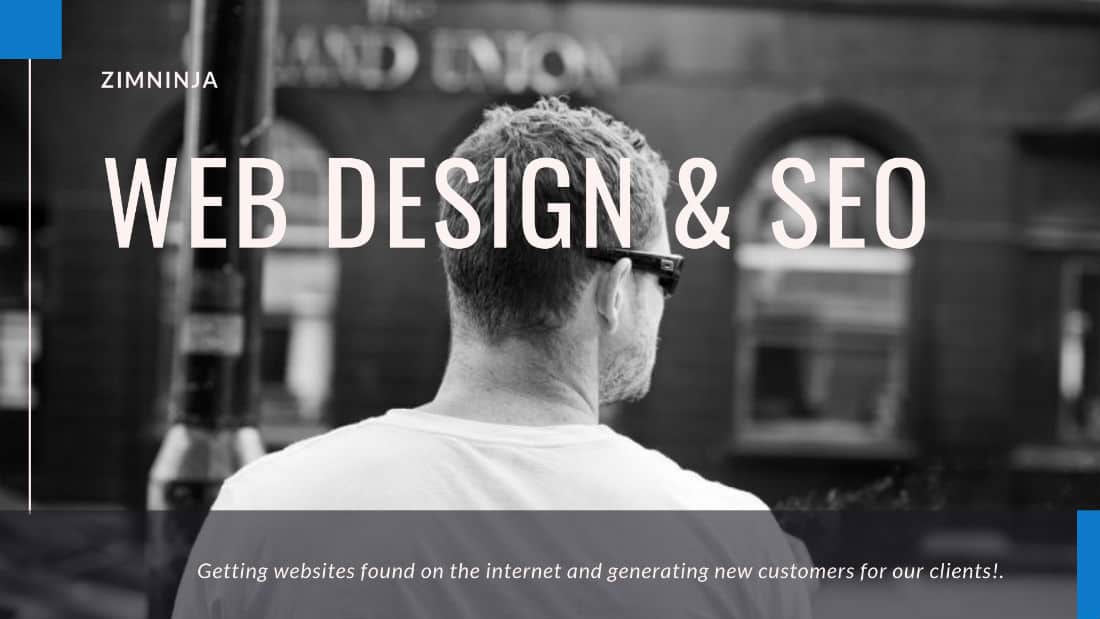 Welcome to ZimNinja
My name is Craig and for over 10 years, I have been building and optimising websites for businesses in a variety of countries all over the world and the main goal for all my clients is to generate more business from the internet.
If you have landed on this page my guess is you are interested in website design or SEO and luckily for you that is exactly what I do 🙂
Over the years I have honed my skills by building and optimising 100's of my own websites and pushing them as far as Google will allow all in the name of higher rankings in the search results.
Today, I am happy to offer my services to companies who are looking to take their businesses online for the first time or improve the current status of their business websites.
WordPress Website Design
When I started my web design career, I was using a different platform and I quickly realised that I needed more power to design.
WordPress is the most used website platform in the World, used by some of the biggest companies due to the ease of design customisation and benefits for SEO.
By using WordPress to build websites for my clients, it allows me to design custom websites exactly to their needs and wants for the business.
I offer three web design services to businesses:
New website design: Building a website from scratch.
Website re-design: Converting an existent business website to WordPress.
Website re-design: Updating an existing WordPress website with a new theme, design and layout.
SEO Services
What is SEO?
SEO is short for Search Engine Optimisation which is the process of optimizing your website to get organic, or un-paid, traffic from the search engine results page.
In other words, SEO involves making certain changes to your website design and content that makes your site more attractive to a search engine. You do this in hopes that the search engine will display your website as a top result on the search engine results page.
Personally, I see SEO as a big puzzle and things you do now can affect your website in the future. All the SEO work to optimise your website should be done for the future rankings of the website.
"I owe my success to having listened respectfully to the very best advice, and then going away and doing the exact opposite."